CORONAVIRUS (COVID 19): Our number one priority at Desert Auto Body is to keep our clients, team members, and their families safe. As a precautionary measure, we have implemented increased hygiene standards including hand washing, and sanitizing before and after each customer visit. We will continue to follow all recommendations of our local, state, and federal officials.
AUTO GLASS REPAIR
SEAMLESS AUTO BODY REPAIR IN NORTH LAS VEGAS
GET A CRYSTAL-CLEAR RIDE, INSIDE AND OUT
A broken windshield or window doesn't just make your car look worse for wear. In addition to negatively impacting your vehicle's aesthetic appeal, broken auto glass can disrupt your vision when driving. Even cracks not in your direct line of sight can lead to problems by compromising your safety, as a chipped or cracked windshield or window no longer has the same level of structural integrity as one that is fully intact. Desert Auto Body in North Las Vegas can provide windshield replacement and repair, in addition to all of your auto body repair needs!
WHY CHOOSE DESERT AUTO BODY FOR BUMPER REPAIR AND REPLACEMENT?
More than two decades of experience per technician
Affordable, customer-first service
Family-owned and operated
Auto glass repair for a good-as-new look and safety level
Transparent communication keeps you in the loop
Quality workplace culture creates quality workmanship

PROTECT YOURSELF & PASSENGERS

KEEP YOUR CAR LOOKING SLEEK

SEAL CHIPS TO PREVENT SPREADING

REPLACE CRACKS & SHATTER FOR SAFETY
INVEST IN PROTECTION & SLEEKNESS
The purpose of auto glass repair and windshield replacement is twofold: you need to protect yourself and your passengers from potential hazards like broken glass and debris, and you want your car looking its best. If you're ever in an accident, your windshield and windows absorb a chunk of the impact. If you have existing chips or cracks in your auto glass, this can quickly shatter and potentially cut you and your passengers in the event of an auto accident.
If your windshield is cracked or broken because of an accident, it's especially important to invest in a windshield replacement as soon as possible because the structural integrity of your vehicle is compromised.
On top of these safety risks, chipped, cracked, or broken glass is unsightly to look at and affects your ability to see the road clearly. If your vehicle has sustained glass damage, bring it to Desert Auto Body in North Las Vegas for auto glass repair or a windshield replacement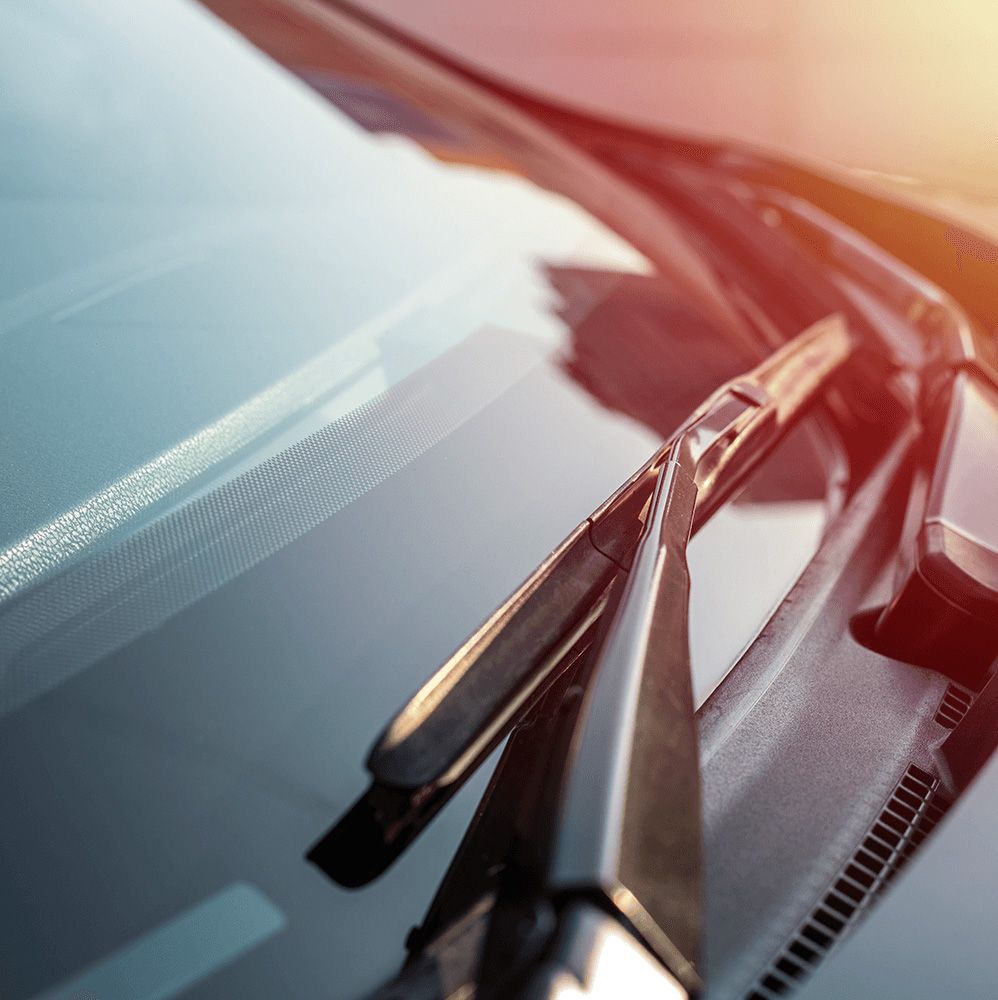 REPAIRING CHIPS
Small rocks and debris on the road can get kicked up by tires and chip your windshield. While these pieces are small and generally harmless, the speed at which they hit your windshield can easily cause a chip. If this happens to you, it's possible to seal the chips without having to replace the full window or windshield. Sealing the chip diminishes its appearance and helps prevent it from expanding into a larger crack.
If you notice a chip in your vehicle's windshield or window, schedule an appointment for auto glass repair right away to prevent the chip from developing into a crack.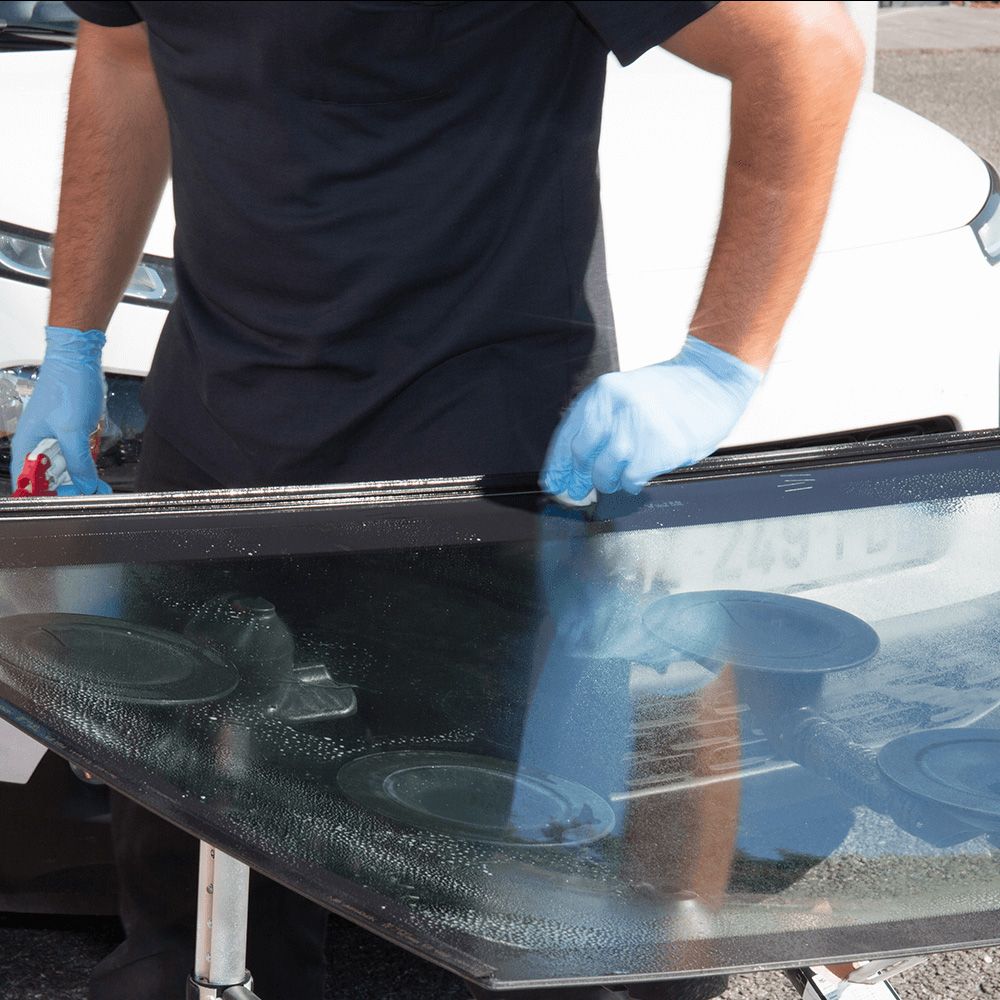 REPLACING CRACKS
Not only are cracks in your windshield a safety risk, you may also be more likely to get a ticket. Nevada doesn't have specific laws regarding cracks or chips on vehicle windshields, but anything obstructing your view of the roadway makes you liable. Save yourself from a ticket and invest your money in a windshield replacement instead.
Whether a crack is only a couple of inches long or stretches across your entire windshield, it's worth getting looked at and repaired. If you have cracks in your windshield, schedule a windshield replacement with us today.
AUTO GLASS REPAIR, ALL INSURANCE ACCEPTED
It's never too soon to repair a damaged windshield or window. Don't wait until a little chip becomes a big deal — get started today with a free estimate from Desert Auto Body! If you'd prefer an in-person estimate, come to our auto body shop in North Las Vegas where we can fully assess your vehicle and get you on your way to a safe, reliable, and great-looking car.